We've been seeing signs of strength across the board in cryptocurrency markets for the past couple weeks! There has been a lot of altcoins with a ton of momentum, that have offered quality opportunities for day trades and swing trades. Litecoin offered a great trading setup last week which we capitalized on, and this week Ethereum had an A+ setup.  If you're wondering how to trade Ethereum and other cryptocurrencies in this year's market conditions, you will learn a ton in this trade recap:
Aligning on Multiple Time Frames
All of the best trades have this in common: The setup is aligned on the short term and the longer term time frames. This is exactly what happened with Ethereum on 2/17. Here is what the daily chart and the 15-minute chart leading up to my trade: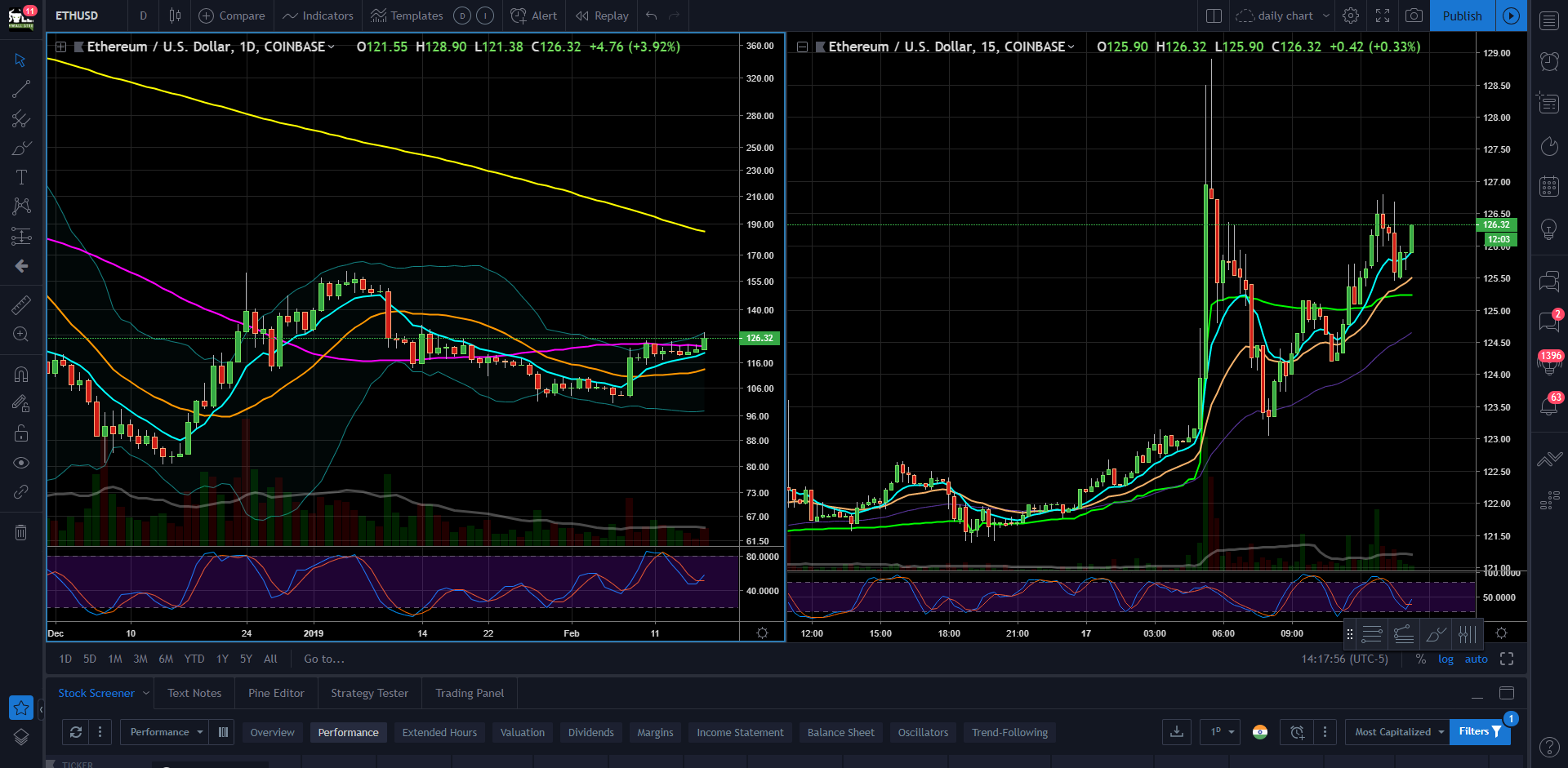 You can see how we had a textbook flag breakout over $125 on the daily chart on the left, and a pullback setup on the 15-minute timeframe. The higher lows on the 15-minute chart were a tell-tale sign this breakout had juice to it. We also had the 9 moving average catch up and curl right below the breakout level, which made it even more explosive.  We also held the retest of the breakout level on the daily chart as well gave me strong conviction to put a lot of size behind it. 
Remember to always give more weight to the setup on the daily and higher time frames. An intraday setup has a very low probability of working if not aligned with a setup on the higher time frames. These setups to do not come along very often in the current market conditions. You have to capitalize on them when they come around, and don't be afraid to put some size behind it!
Our ETH Trade
Here are my entries and exit called out live in our Cryptostreet trading chatroom: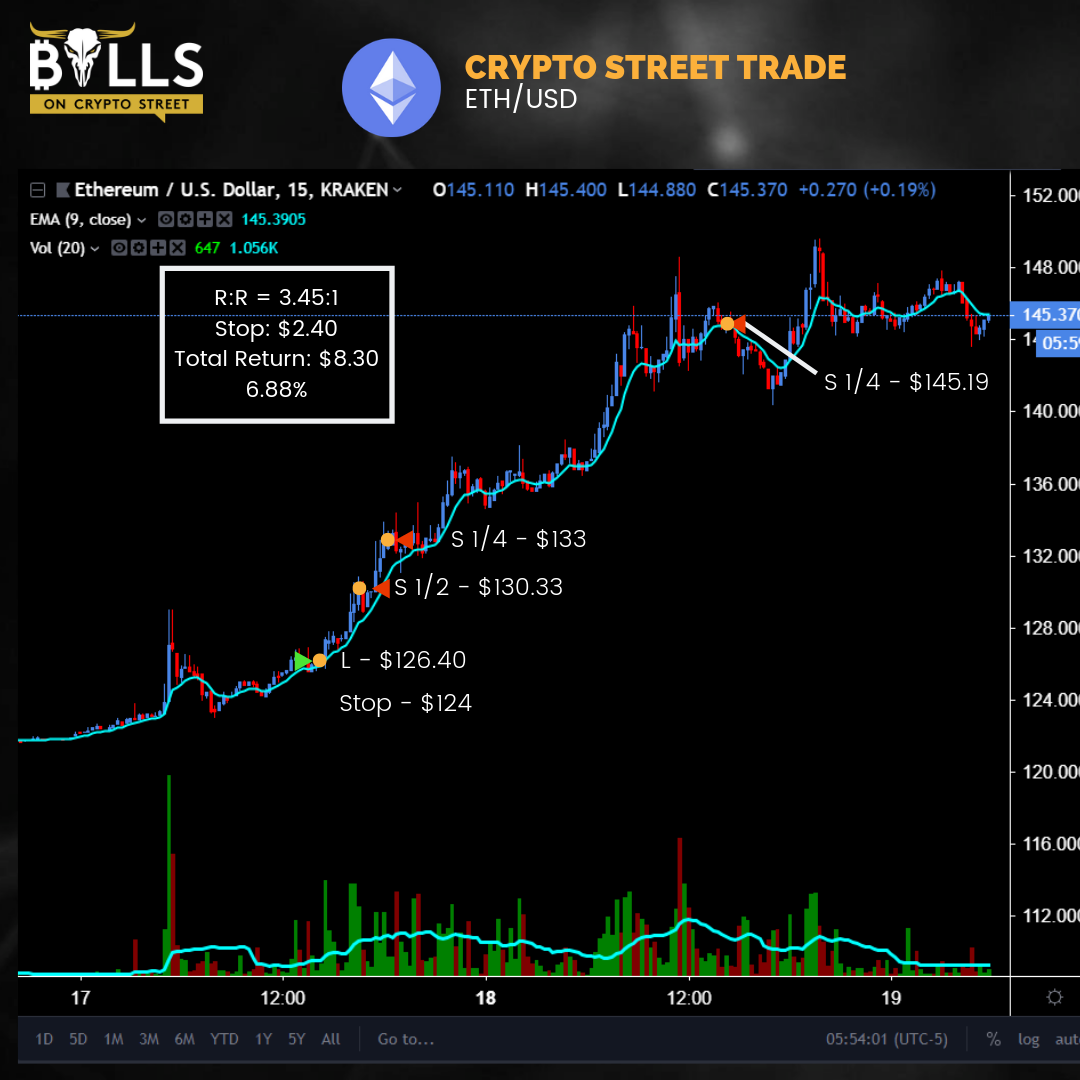 I sold most of my shares a bit early but I still managed to hold 1/4 of my shares for the bigger move. Was not expecting this type of follow through, but still a great trade nonetheless. May look to reload this on dips, the market needs to pull back and consolidate a bit before we can expect another push higher.
Join Cryptostreet
Looking for a community of like-minded crypto traders sharing trading ideas 24/7 Our Cryptostreet chatroom is the place for you. Get all of our trade alerts live, and talk cryptocurrencies with other experienced crypto traders.