$LINK has seen monster run in the past week. In just 4 days it ran from $2 to $3 a coin. We caught a piece of the move in our Cryptostreet chatroom, and many were asking for a trade recap. Today we're going to break down our trade-in $LINK, and show you strategies for how you can capitalize on these type of moves in altcoins in the future: 
$LINK Daily
You can see by $LINK's daily that it has been slowly getting faded ever since it's big runup after getting put on Coinbase back in mid-July. In the beginning of October, it had a strong run-up, and started to consolidate in a nice bull flag right under the $2 resistance level, which already got tested twice in the prior few weeks. 
This flag got my attention and had me on watch for intraday setup to get long once it started to break and hold over the $2 resistance area. Let's take a look at the intraday chart of LINK during that period:
LINK Intraday 
On October 6th LINK started to show some signs of life, as it broke out of the tight flag on it's daily chart on strong volume. This is when I got long, at $2.09:
I wanted to take out half near $2.30, I wasn't expecting $LINK to make this big of move, so I wanted to take a good chunk of my position off into strength. My next sell at $2.47 was because of the $2.50's resistance on the daily, and I left 1/4 of my original position for the lotto and sold at $2.83!
This trade is a great example of the power of scaling out of your positions. It is my favorite exit strategy because it allows you to realize profits, while keeping you in a position to capture a bigger picture move. You never know how far a crypto will move, and there is nothing more painful than giving back a nice unrealized gain because you didn't take any profits while you had them.
Cryptostreet
Cryptostreet is the #1 crypto trading community and educational course on theinternet. If you are interested in getting all our trade ideas in real-time for the best setups in the crypto, check out our trading community Cryptostreet.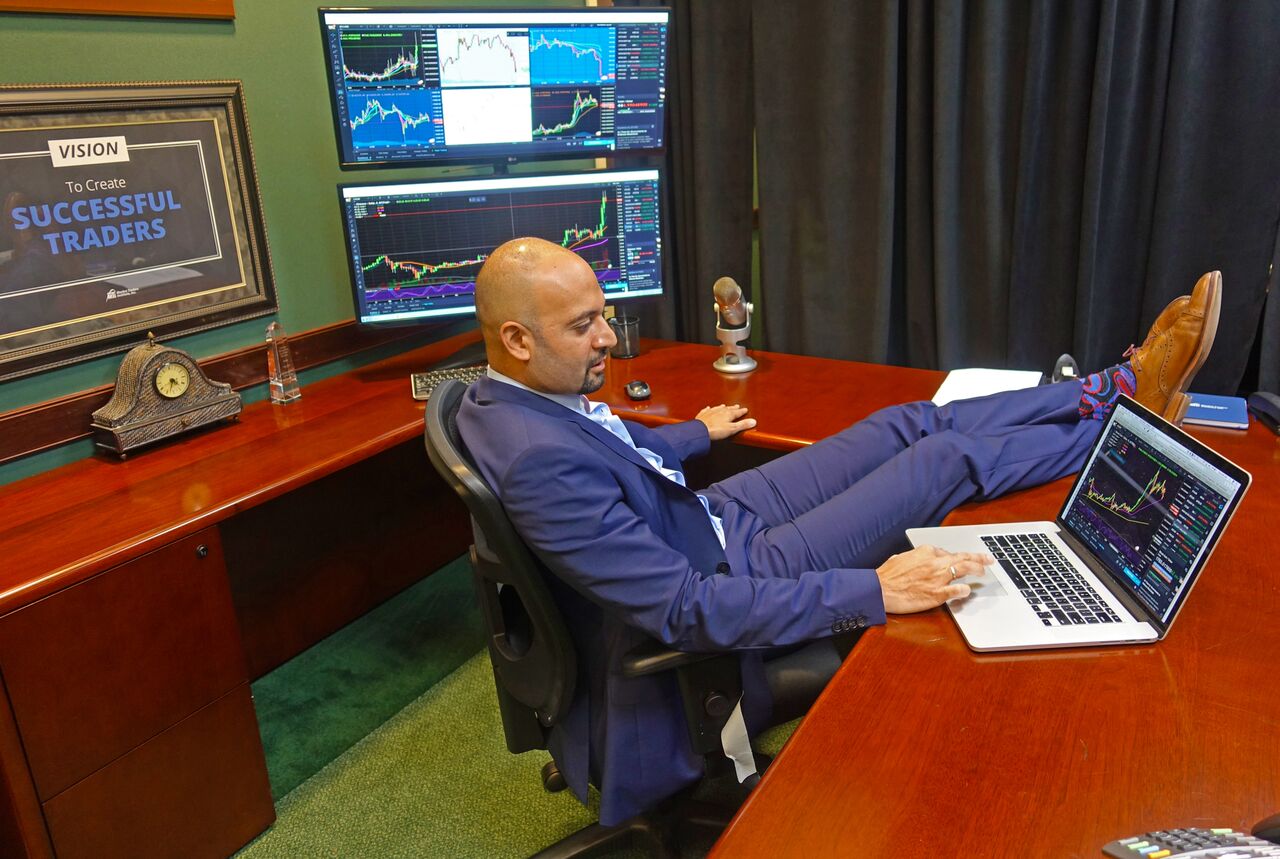 Kunal Desai is an American day trader (stocks and cryptos) and founder of Bulls on Wall Street and Bulls on Crypto Street, two online trading academies and informational publications. He has been featured in many high profile publications like Inc, Forbes, Buzzfeed, and Fortune. He has spoke at trading and business events all across the World.