#1 Cryptocurrency Trading Room & Education
Learn how to trade Bitcoin, Ethereum, Litecoin, and all other altcoins. Be at the frontier of the next major transfer of wealth.
We have been featured in…
some past alerts from cryptostreet
"Awesome service and a great comradary amongst members. BOW staff does a great job of keeping their business professional, but also fun to be a part of. The content is outstanding and it's obvious the BOW staff takes their subscribers seriously through dedication and dependability in their products and services."
"Made back 1/2 the cost of the class in less than 24 hours. No brainer."
"These guys are approachable, you can ask them questions, they want you to succeed."
"The Bulls on Wall Street crew are sum of the finest people I have ever interacted with. I learned a lot of practical trading techniques that is both useful and easy to implement."
Blockchain Investor Keynote
Answering Questions From Startup CEO's
Asking Investor Questions To Blockchain Startups
Now Includes Our Full Cryptocurrency Trading Bootcamp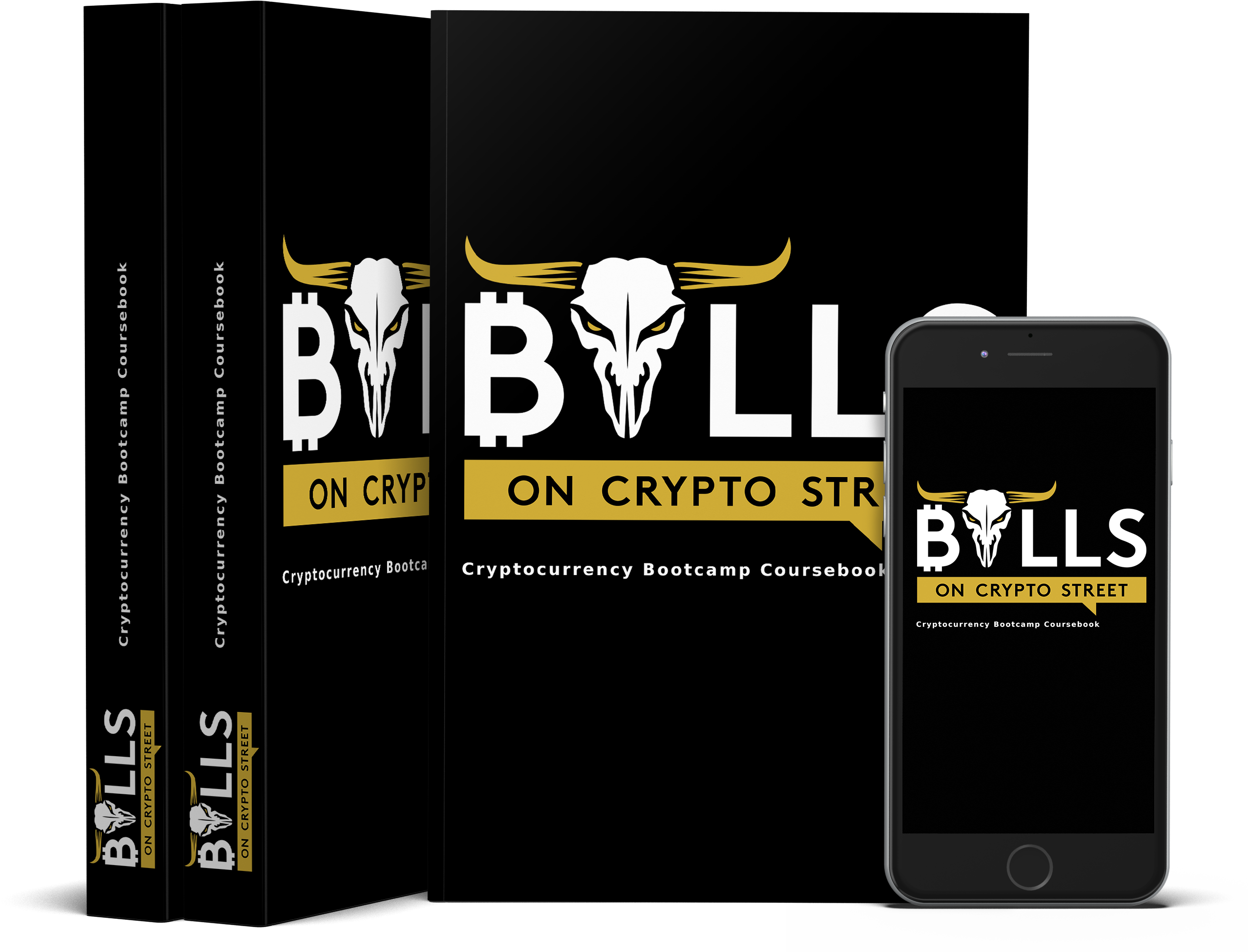 Introducing Our Brand New Cryptocurrency Coursebook!
Cryptocurrency Trading
How to use technical analysis to capitalize on the big moves in all cryptocurrencies.
Trading On Mobile Device
How to trade straight from your mobile device so you never miss a big move.
Supercharge Performance
Key strategies and techniques to supercharge your trading performance.
Cryptocurrency Coursebook
Receive a digital copy of our 80+ page cryptocurrency course book detailed with everything you need to know to trade cryptos.
Frequently Asked Questions
Do we get access to the full course?
Yes. You get access to the full course plus all future updates for as long as you're a member of our annual membership.
Is the bootcamp course live?
The bootcamp is not live. It is on demand similar to Netflix so you can watch at your own pace. We do have live classes for our members periodically usually biweekly or monthly. These are ongoing for as long as you're a member.
Who teaches the course and gives alerts?
The course is taught by veteran trader Kunal Desai. Kunal has been trading successfully for well over a decade and has had some great success trading cryptocurrencies.
Alerts are predominately provided by Kunal. There will also be other experienced traders sharing there ideas and what they're looking at in our 24/7 chatroom.
Where do we access the lessons?
All the lessons are available on demand in your members portal. Your account with the course will be created once you purchase.
Is there any contract?
Nope. Which ever plan you choose you can cancel at any time. There are NO refunds for months/annuals you have already paid for.
Who is this service good for?
This service is good for anyone with a full-time job that is looking to start trading cryptocurrencies but can't stand by the computer all day watching them. It is also good for current day traders looking to step into the cryptocurrency market. Last, it's good for current cryptocurrency traders to join a thriving community of traders on the same mission.
Can we pay in Bitcoin?
Yes you can pay the full price for the course in Bitcoin. Just click the 'Pay in Bitcoin' button to be taken to the order form. Keep in mind Bitcoin orders are created manually so it may take up to 24 hours to get access to the course.
Is the coursebook digital?
Yes. The coursebook is delivered digitally to be downloaded to any device.
Where do we get the alerts?
The alerts go straight to your mobile device through a platform called Slack. They will happen in real-time and you will be instantly notified.
Can I buy the chatroom and/or bootcamp separately?
You can buy the chatroom separately on a monthly plan. The bootcamp is not available separately. We used to sell it for $999 by itself but recently added into our annual chatroom plan to give you access to more education easier.
Enjoy A Sample Lesson On Us...
Meet Your Instructor
Kunal Desai is an American day trader (stocks and cryptos) and founder of Bulls on Wall Street and Bulls on Crypto Street, two online trading academies and informational publications. He has been featured in many high profile publications like Inc, Forbes, Buzzfeed, and Fortune. He has spoke at trading and business events all across the World.
Trusted Traders For Over A Decade
What are others saying about our awesome classes?
It's a great course and they teach you everything you need to know to make $$$$$$. The good vibes from Kunal and support is awesome!! Thank you guys
Made back 1/2 the cost of the class in less than 24 hours. No brainer.
Kunal thanks for your input on Bitcoin. Got out at $7100 instead of $6400.
Old CryptoLord Package Was $1598
Take advantage of our annual pricing which includes our chatroom and cryptocurrency course.
Annual Cryptolord Package
Please note if you pay in Bitcoin your account may take up to 24 hours to be manually created.
trade even while the market is going down
Learn how to short sell cryptocurrencies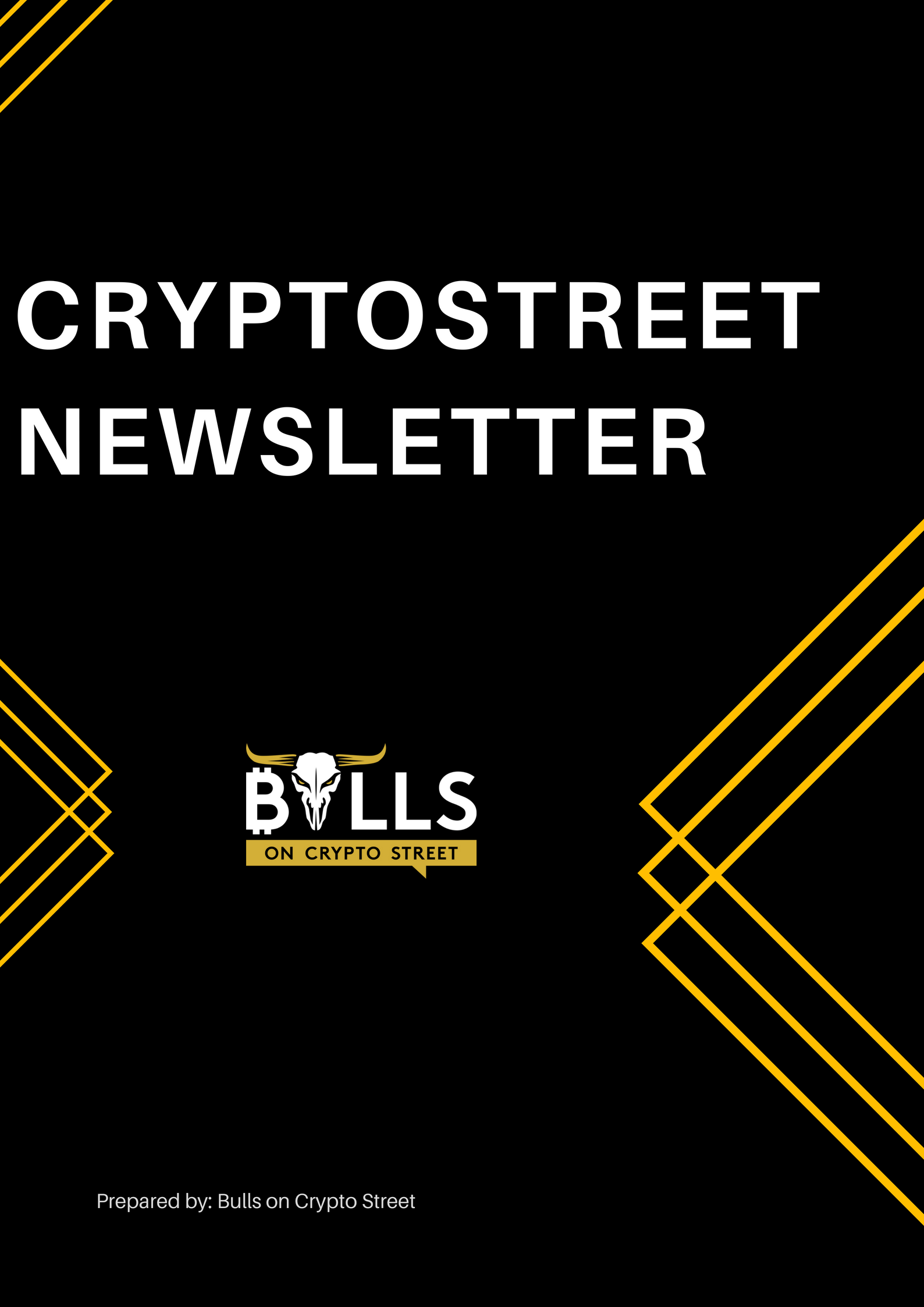 Bonus #2:
Get Our Weekly CryptoStreet Newsletter
Our newsletter will be delivered to your inbox weekly detailing everything a trader needs to know in a bite sized, easy to understand format.